33º 58' 00" S 18º 36' 00" E
CAPE TOWN,
Cape Town is home to award-winning vineyards and stunning ocean vistas. It is often tipped as one of the most beautiful cities in the world.
We will host a safety briefing the day before the flight where our staff will explain all kit requirements, assist with any last minute preparations and update you as to the latest weather forecasts in Antarctica.
Flight
South Africa To Antarctica
We travel in uncompromised comfort across the mighty Southern Ocean in a private jet. During the 5-hour flight, the African night turns to day as we soar over thousands of icebergs and pass into 24 hours of continuous sunshine. Destination: Wolf's Fang runway.
Play Map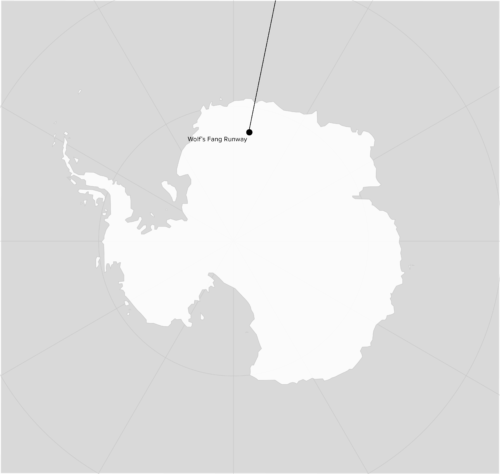 Activities
Nunatak Climb
Scale a nearby Nunatak and marvel at the view with the Wolf's Fang peak occupying the northern horizon.
Scenic Flight
Transfer from the jet onto a smaller propellor plane. We can now soar amongst the colossal spires of rock rising vertically out of the ice
4X4 Excursions
Experience these extremely capable and unique vehicles in the environment for which they were built
Fat Bikes
Take turns racing your friends on a groomed track beside the runway. This is mountain biking - but like on another planet.
71º 39' 43" S 9º 29' 03" E
Champagne Picnic
After hiking to the top of a rugged peak with views to every horizon, you will celebrate by sipping a cocktail with 1000-year-old glacial ice and a freshly prepared picnic.
See Our Other Adventures
SOUTH POLE & EMPERORS

From $83,000

This luxury adventure takes you into the heart of Antarctica to see the Emperor Penguins. Then it's off to the lowest point on earth — the South Pole!

Virgin Summit

$48,000

Designed for the adventure seekers, this 6-day adventure takes you into the interior of Antarctica to scale a vrigin summit.

Early Emperors

From $52,000

A wildlife photographer's dream. This trip offers unique access to a magnificent penguin colony when the chicks are taking their first steps off their parent's feet.
Stay in touch
Enter your email here to sign up for our newsletter
Get in touch
We understand that a journey to Antarctica prompts many questions. Please feel free to contact us here or leave your contact details and we will call you back.