Camps and Adventures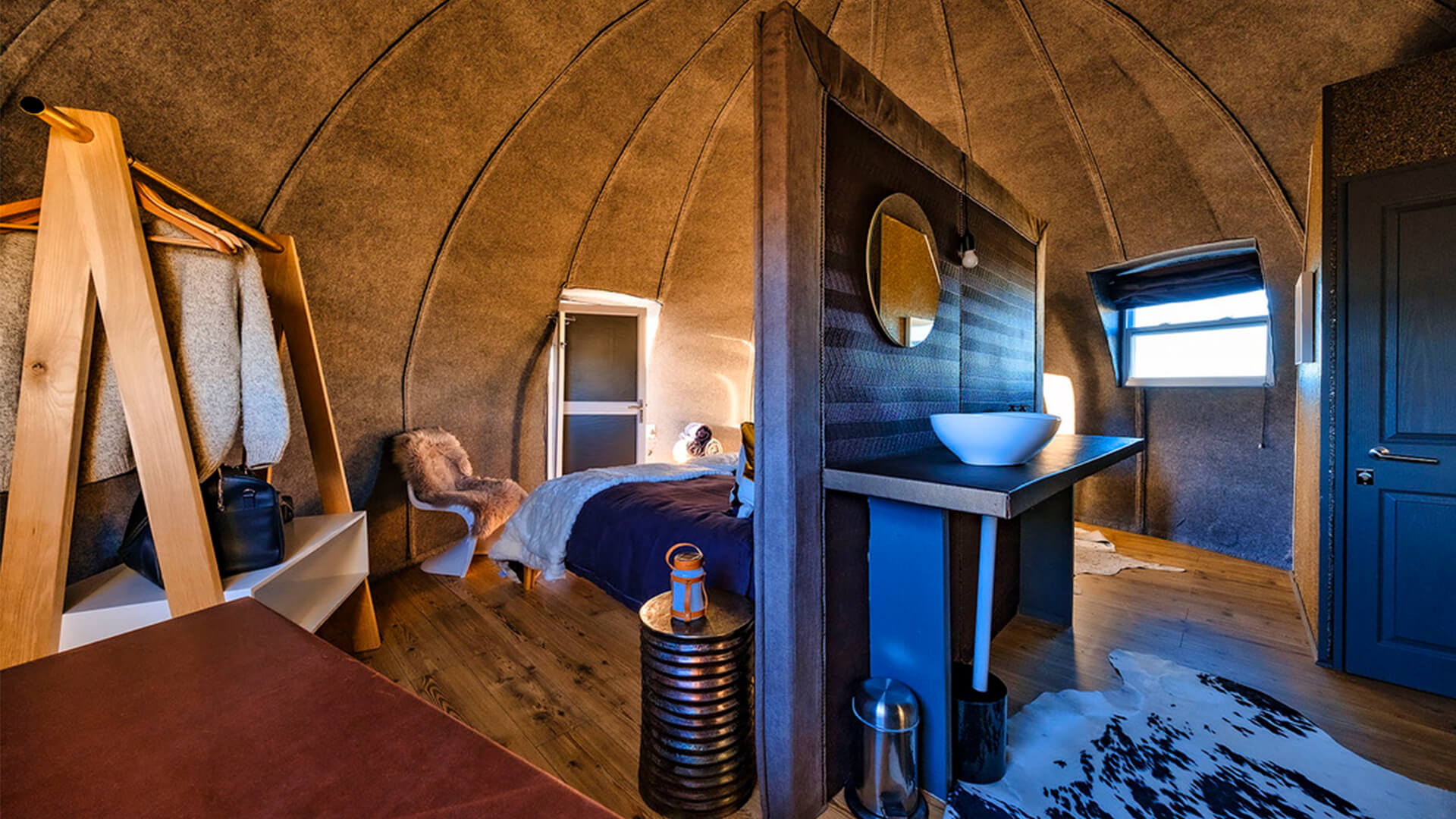 Whichaway
Whichaway is our flagship camp and sits on the shores of one of the freshwater lakes of the ice-free Schirmacher Oasis.
We've designed 6 heated 'polar pods' with cutting-edge exteriors and old-world interiors that conjure up images of Antarctica's rich heritage of exploration.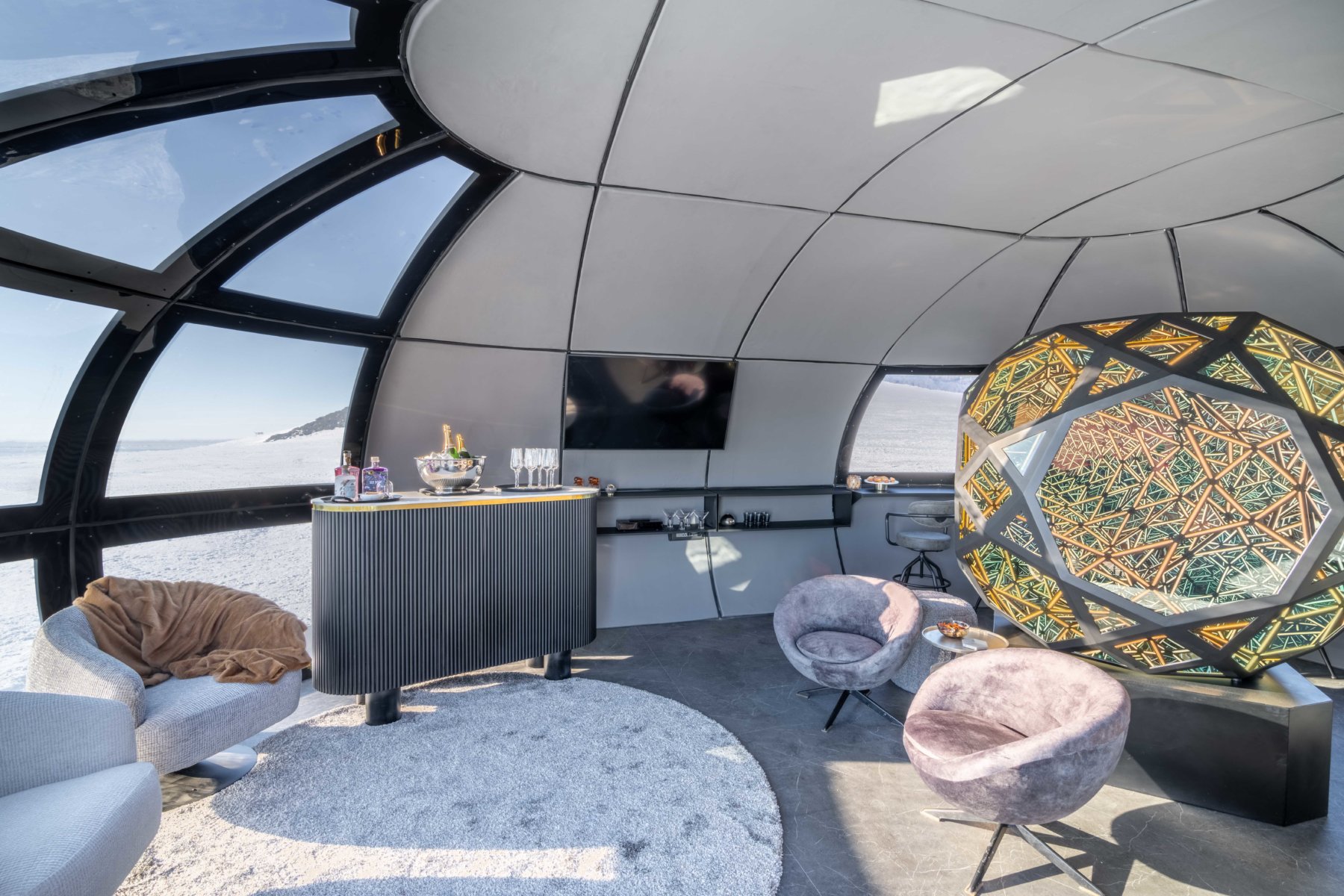 Echo Camp
Inspired by the seminal age of Space exploration, Echo sits in quiet solitude encircled by pitted rock formations. Echo is as close as you can get to feeling like you're off the planet without leaving Earth.
The space-age design of the 'Sky Pods' makes them look like they've been beamed down from Mars. Futuristic and luxurious, the six bedrooms are created from composite fibreglass with floor to ceiling windows allowing guests to soak in the moon-like landscape beyond.
Early Emperors
$62,500 PP
12 spaces
Nov 19 – Nov 25 2024
Early Emperors
12 spaces
$62,500 PP